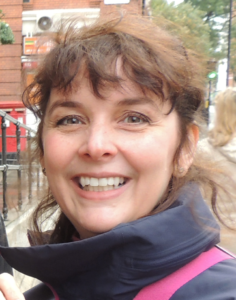 Dr Robyn Pender
Dr Robyn Pender recently retired from the Building Climate Adaptation Team at Historic England, having been a Senior Building Conservation Advisor at HE/English Heritage since 2005. A physicist, she also has a postgraduate diploma in the conservation of wall paintings from the Courtauld Institute of Art, and her PhD research investigated the impact of external conditions on the transfer of moisture into and through coated building stone. For the Bartlett Graduate School she undertook the scoping study into the impacts of climate change on the historic environment commissioned by English Heritage from the new Centre for Sustainable Heritage, and the performance of the built environment remains Robyn's chief research interest. She is a firm advocate of the need for specialists to engage in accessible communication. Her original team at then English Heritage brought together the new editions of the Practical Building Conservation series, and Robyn was volume editor for the Building Environment, Glass & Glazing, and Metals volumes.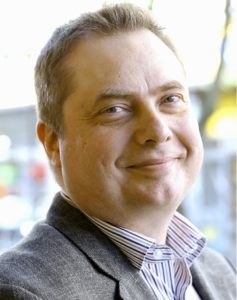 Professor Juha Vinha
Juha Vinha has been establishing a building physics research area at Tampere University of Technology (currently Tampere University) in 1994 and has been working there in building physics research and teaching since then. Since 2013, he has been a full professor of building physics. In addition, he has been a docent of building physics at the University of Oulu since 2009. He has been a responsible leader or principal investigator in more than 230 research and development projects or sub-projects related to building physics. He has published almost 300 scientific publications and more than 200 research reports on building physics, and given more than 200 presentations at various scientific conferences and educational and professional events in the construction industry. He has also been involved in many expert committees developing and writing construction guidelines related to building physics in Finland. He also organizes the Finnish Building Physics Conference in Tampere every other year, which has become one of the Finland's largest professional events in the construction industry.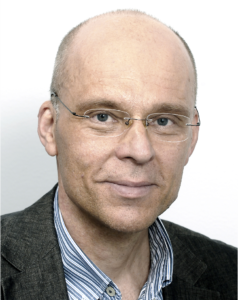 Professor Juha Pekkanen
Professor Juha Pekkanen is a professor of public health at the University of Helsinki and a part-time research professor at the Finnish Institute for Health and Welfare. His current focus is on environmental health, especially health effects of moisture-damage and indoor microbes. He is centrally involved in the The Finnish Indoor Air and Health Programme 2018–2028.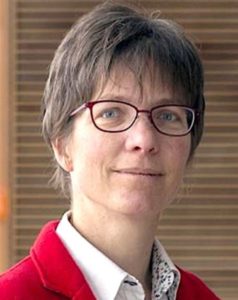 Professor Alexandra Troi
Alexandra Troi is a professor of building physics simulation at Coburg University/Germany, where she teaches the master course on Digital technologies in conservation to architecture and conservation students. Her main research interest is in the energy retrofit of historic buildings. Professor Troi leads the research group on Energy retrofit of historic buildings within the Institute for Renewable Energy, where she acts as vice-head. They have been the operating agent of IEA SHC Task59 on Historic buildings towards NZEB and built a laboratory on hygrothermal building characterisation.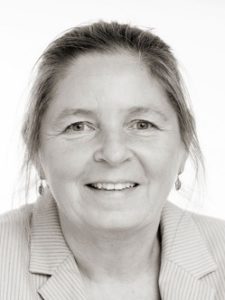 Dr Anne Mette Madsen
Anne Mette Madsen is a senior researcher and group leader at the National Research Center of the working Environment in Denmark. She works with occupational and indoor exposure to microorganisms (fungi, bacteria, and viruses) and microbial compounds to identify problematic exposures and as a basis for interventions to reduce exposure. She investigates the associations between exposure to bioaerosols and occupational health. Her group works with the characterization of workers' exposure using e.g. MALDI-TOF MS and measures the inflammatory potential, antibiotic resistance, and endotoxin content of bioaerosols. She has published more than 100 papers on the topic.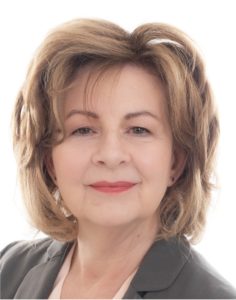 Lynne Sullivan
Lynne Sullivan is an Architect who founded sustainableBYdesign, and who is now a Visiting Professor and design consultant, including as a Design Advisor for RIBA Competitions and the Design Council, and as a member of local and national Design Commissions and Review Panels.  She chaired the review of Parts L and F whilst a Member of the Government's Building Regulations Advisory Committee, and authored and chaired several research projects for the Zero Carbon Hub 2009-2015.  She chaired the Scottish Government's Expert Panel for "A Low Carbon Building Standards Strategy for Scotland", and chaired RIBA's Sustainable Futures Committee 2014-2017; also appointed RIBA Climate Change Ambassador on whose behalf she attended COP21 in Paris. She recently chaired the Buildings Mission Taskgroup as a member of the CLC's Green Construction Board, which she represented as a Steering Group member for the UK Green Building Council Whole Life Carbon Roadmap launched at COP26 in Glasgow.  She was awarded an OBE for services to Architecture in 2011, is a Board member of the Passivhaus Trust, and is Chair of the Good Homes Alliance and the National Retrofit Hub in its 2023 establishment phase.
Tabitha Binding 
Tabitha Binding is Head of Education at Timber Development UK, she has worked with timber all her life beginning in the forest and ending in the Post Occupancy Evaluation of buildings. A deep understanding of moisture in timber and in buildings is essential when designing, specifying, building and retrofitting for healthy human occupancy. She has worked for Coed Cymru, Woodknowledge Wales, TRADA, the Timber Trade Federation and is strategically seconded to the New Model Institute for Technology & Engineering in Hereford who are undertaking research on their new campus building as a 'Living Lab'. Tabitha has sympathetically retrofitted her own home, an 1840s terrace house in mid-Wales and keeps the RH to 50/60%.