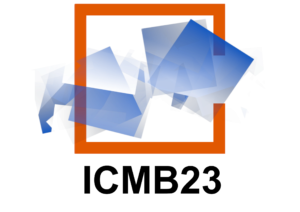 2nd International Conference on Moisture in Buildings 2023 (ICMB23)
3-4 July 2023, hybrid
UKCMB held the 2nd International Conference on Moisture in Buildings (ICMB23) last 3rd and 4th July 2023, the second of the biannual series, launched two years ago through ICMB21.
Access the ICMB23 conference proceedings hosted by Science Open
The aim of the conference is to bring together academics and the researchbase working on any aspect of moisture induced damage on built environment. We also cordially invite industry to submit papers on their work too.
The conference topics included, but were not limited to:
Monitoring & modelling of moisture in buildings
Ventilation, airtightness & moisture in buildings
Moisture in existing building & retrofit
Materials performance and building decay
Indoor mould growth
Moisture in historic/traditional buildings
Financial, insurance & legal context & consequences of moisture in buildings
Impact of moisture in buildings on health and wellbeing
Moisture in buildings education
Climate induced hazards facilitating moisture enrichment in buildings