In a first of a series of free webinars, UKCMB has invited YCM products to deliver a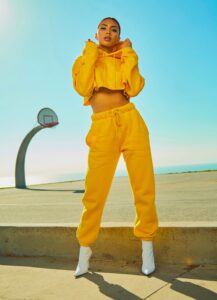 webinar on mould in the fashion industry.
Overview
Mould poses a significant threat to the quality, safety, and sustainability of fashion products. Learn about essential insights and solutions for the fashion industry.
Date and time 
Friday 8th December 2023, 1o.00-11.00am GMT
Price
This is a free online event
Objectives
At the end of the webinar you will be able to:
Gain a comprehensive understanding of the mould-related challenges in the fashion industry
Discover how mould can impact your brand, products and customers
Learn about

 YCM 's mould prevention solutions

Interact with industry experts to address specific concerns
Speaker: 
Dr Tushar Punde is a Global Customer Relationship Manager (CRM) for YCM Asia.
Find out more about Dr Punde
If you have any questions about this free online webinar, please email UKCMB.
Keep up to date with our news and events by joining our mailing list, and following us on twitter  and linkedin.