Dr Valentina Marincioni (UKCMB Technical Director) and Toby Cambray (UKCMB Affiliate) will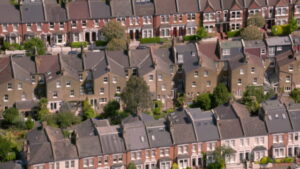 be speaking at the upcoming Chartered Institution of Building Services Engineers (CIBSE) Live Build2Perform event on the 5th and 6th December 2023 at the ExCel in London.
On Tuesday the 5th, Toby will be speaking about the recently completed Retrofit Revisit project. This project, supported by Historic England and CIBSE, and co-led by Studio PDP and CIBSE, evaluated the performance of ten homes that underwent a deep retrofit over the past decade. Toby will provide a detailed look at fabric moisture, including both modelling and on-site testing.
On Wednesday the 6th, Dr Marincioni will provide a masterclass taster on the practical implications of understanding moisture risks in retrofit, as part of a session focused on new guidance for understanding and addressing the health risks of damp and mould in homes.
For more details, visit www.build2perform.co.uk.