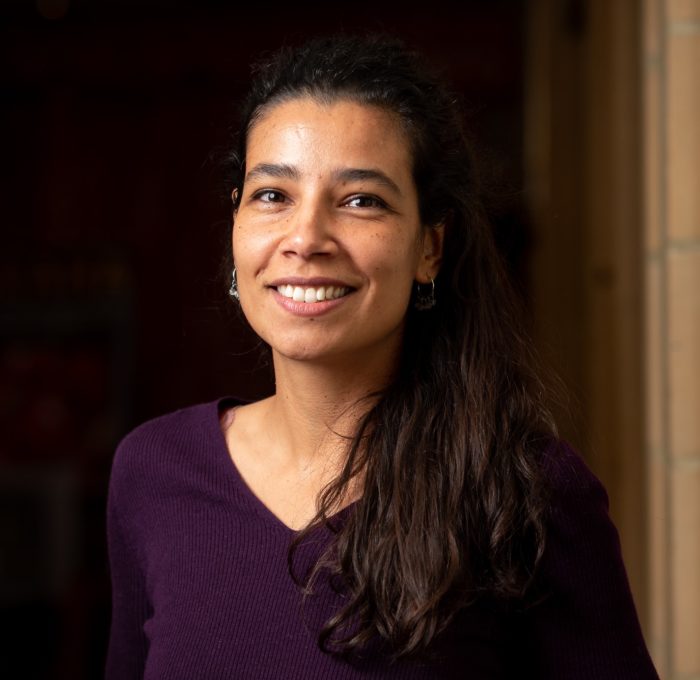 Morena Ferreira is a heritage conservator with experience in conservation of wall paintings, easel paintings and stone monuments and recently specialising in preventive conservation strategies in historic buildings with a focus on environmental management.
Tittle of her PhD project:
Micro-environmental control for the mitigation of mould growth in indoor heritage
Brief description of the project:
Mould causes biodeterioration of historic materials and it is also a health hazard to those in contact with contaminated surfaces, such as heritage professionals and the public. This project explores the use of air movement as an alternative strategy to prevent mould development in historic buildings. The aim is to assess the impact of air movement on environmental conditions in microclimates such as spaces within bookshelves. The direct impact of air movement on mould growth, independently of environmental conditions, is also explored.
The perception of heritage professionals of mould growth and strategies used to mitigate it in historic buildings is crucial in designing new preventive conservation approaches. Such views are collected across the National Trust properties using a survey. The case studies used in this project are three historic libraries in National Trust properties. This project is a partnership between the UCL Institute for Sustainable Heritage and the National Trust for England, Wales and Northern Ireland.
Supervisors: Dr Josep Grau-Bové, Dr Nigel Blades, Dr Hector Altamirano, Dr Luca Mazzei and Tobit Curteis